Marty J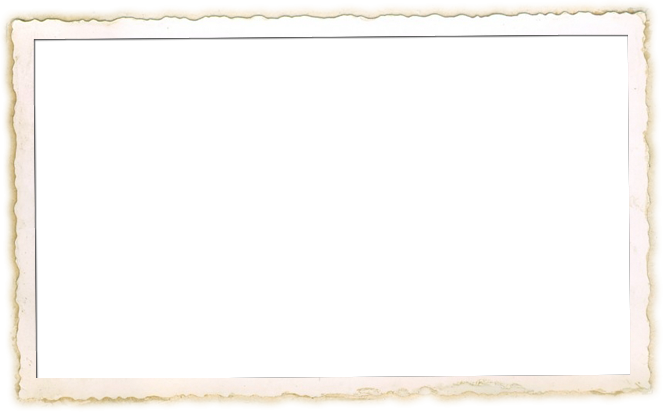 The Jade Monkey
Late 2000
"Dr" Dave MacCandlish and I decided to start a band called Whiter Than Paper
I meet Travis Crafton and Luis S. in the streets of Manhattan in line for a Green Day concert.
2001
I accidentally schedule meeting Luis and Travis at the same time as playing with Dave.
Luis, Dave and I start making songs. Travis is our everpresent supporter.
We recruit bassist Marton Beck from Highland Park and drummer Randy Perez from Queens.
Summer 2001
We start rehearsing in Queens, Marton Beck goes to Hungary for the summer so bassist Sam Isaacson fills in for the summer.
In September Marton Beck Returns, Randy moves to Virginia, Dr. Dave goes to Swarthmore for college.
Drummer Steve Boghossian joins the band and we start rehearsing in his basement in East Brunswick
We rehearse, write songs and play small shows at colleges.
When Dave is on break from college he returns to engineer and produce our early recordings.
We eventually settle on the name, The Jade Monkey, my personal pick was Massive Rack which was a double entendre representing Steve's drum rack to fit all his drums and my obsession with large breasts. Needless to say I lost that battle.
Summer 2002
Bassist Marton Beck is asked to leave the band, bassist W Russell Essary joins the band.
We make some recordings in an overpriced shitty studio.
We start playing shows in NYC including Acme Underground, the Slipper Room and CBGB's
We make some more recordings with Dr. Dave again on a break from him being at college, which are clearly better than the ones made in the "studio" we payed for.
Summer 2003
W Russell Essary quits the band. He plays on our first quality recording made at Powerhouse Studios owned and engineered by John Campos before he leaves.
We complete The Jade Monkey EP featuring Sleepwalker, Regarding Ophelia, Afterbirth, Shades of Jade and an acoustic mix of Ophelia. This is the demo we shop around to various labels and industry figures including Arista Records, Interscope Records, KROQ, Billy Corgan and others. The general response tends to be "you guys sound good but this kind of music is no longer marketable".
We audition many bassists and eventually settle on Abraham Saenz a prominent bassist in the Latin Jazz scene. He works out very well, however is so busy playing with various Latin bands locally and internationally that scheduling rehearsal times proves challenging.
The Jade Monkey plays it's final show at CBGB's 2004. This show is recorded on DVD by Darren Rosario
Steve Boghossian leaves the band. Before his departure he lays down the drum tracks for what will become our first album at Powerhouse Studios.
Luis, Abe and I work on recording the album which sees completion in 2006. The Jade Monkey EP combined with the new recordings becomes our first album Shame and Resolve.
After the completion of the album Steve Boghossian returns. At the time Abe is playing in The Suicide Tourists with us, so we look for another bassist for the Jade Monkey thinking he wouldn't want to do double duty, this search is a largely unsuccessful venture. We have a few rehearsals with some bassists but the timing never materializes into us playing any shows.
We decide to focus on recording and spend the next few years recording the follow up album, The Thirteenth Moon which ends up being finished in 2010 with the core trio of Luis, Steve and me handling both guitar and bass duties. Engineer John Campos ends up playing bass on one track.
As 2011 looms I want to commemorate ten years of the band by rerecording our first four songs from the era with Sam, Dave and Randy. Steve buys me Logic and these recordings are done at home. The recordings feature both real and electronic elements with Steve helping me to program the drums.
Evolution:Ten Years of the Jade Monkey EP is finished late summer of 2011. We remaster three songs recorded with Dr. Dave and bassist Marton Beck in 2001 or 2002 to continue the Tenth Anniversary celebration. This becomes the Dr. Dave Sessions EP. The Evolution EP is remixed for the EP REvolution JMX. These three EPs are combined to make the 13 track Evolution compilation.
2010-2015
The Jade Monkey works on it's third studio album entitled Extinction. Drums, Bass and Guitars have been recorded and vocals are currently being recorded for the 14 songs.
2015
Extinction will be the band's final album. The final album contains 12 tracks. The Jade Monkey legacy will be the three studio albums and the Tenth Anniversary compilation. The Jade Monkey has and always will be my first love when it comes to bands. I am very grateful to have worked with everyone involved and I am very proud of the music we have made together. I feel so lucky to have met Luis and Steve and I'm glad we will forever have the recordings to celebrate the music we made together. I want to also thank John Campos at One Mind Music where we recorded all of our studio albums and mastered two of the three 10th Anniversary EPs. John is the Fourth Monkey.
2016
Two Extinction outtakes are finished to become The Last Castle EP. This brings The Jade Monkey song total to 57 and completes the Jade Monkey studio legacy complete!
We release Live at CBGB's our last show ever. It was recorded in 2004 featuring Abraham Saenz on bass.
Fashionably Great
Fashionably Great started with some dumb conversations and jokes in the studio while recording The Jade Monkey's second album. We started by making Fabuless is More, written and recorded in about an hour. The song is released on iTunes in 2009. We continued to make songs in this guerilla recording fashion of coming into the studio with nothing more than a stupid song title writing all music and lyrics on the spot at the time of recording. Over time the recordings shifted from being pop rock to more modern dance hip hop songs. They also got more and more offensive over time.
Fashionably Great is like Wu-tang featuring a massive amount of members. The original band is Mick Stranger, Darren Glitter, Shawn Lightning and Race Canyon. The rap faction called Zero Threat is Velvet Black, Gangsta Glam, Smooth Daddy Milk and DJ Homicide. Guests featured are drummer North Member, and the band Squirrel Paste (Rufus and Cleetus).
Fashionably Great finished its debut album in 2011 called Fleet Week. It superceeded all expectations and is widely regarded as the greatest album ever made.
Fleet Week features diverse topics such as effeminate vampires like Twilight and True Blood in the song Night of the Glampires. One Night Hook Up was written to be theme music to the second season of the Jersey Shore and MTV actually liked it and asked for a different mix of it, but later decided not to use it for anything. Beaver is an ode to downsouth backwoods family recreation. Hey Sailor is a 9/11 tribute song. Adult diapers needs no explanation. Most other songs are about having sex with women. All in all it stands up as a monumental album of it's era.

2015 - Fashionably Great awakens from the darkness to release Space Apes From Outer Space. It's all about Space Apes. From Space.
2016 - Fashionably Great releases the song Explorers in time for a historic presidential election on an EP/single called Make America Fashionably Great Again.
The Suicide Tourists
In 2006 in the wake of Steve Boghossian's departure from the Jade Monkey Luis and I tried to find a new drummer. Dennis Leeflang was considered but at the time we were looking for someone to play with us for free. Original Jade Monkey drummer Randy Perez moved back to New York and we decided to form another band with him and our most recent bassist Abe Saenz. The band is called The Suicide Tourists and rehearsed in Randy's Garage in Queens. We wrote 8 songs together and played as the house band at restaurant in Spanish Harlem in exchange for money and free food. Much fun was had. I share the rare privilege of being the only non-hispanic member of the band. The band slowly fell apart due to outside compications.
A studio EP was started in 2009 and sat waiting for other contributions for years. Around 2011 I decided to move forward with it and hire session drummer Dennis Leeflang to play drums on the EP. I played bass as well as guitar on this album. Abe Saenz contributed two bass parts to the recordings (Goliath and The Successor), I wanted him on everything but he has a very busy musical schedule and the timing just didn't work out.
With Six Rounds to the Head, The Suicide Tourists greeted the world in July of 2012.
Suicide Tourists Rising..

The Suicide Tourists 2018. An EP of songs grew into a 15 track full length album. Ancient Oceans. Had a lot of friends on this album. The core of the band was me, Luis and John. There's one preview track from the Space Apes album that I just couldn't wait to put out. After this I have Space Apes and the Reckoning ready for vocals. Looking forward to making more music soon.
2020 - Four songs from Ancient Oceans are revisited as Ancient Oceans Acoustic. Ecuador Acoustic is put on the grammy ballot for song of the year and...some other category...I can't remember. Anyway, cool stuff.
The Grieving Tree
The Grieving Tree started as a way to record songs that didn't end up making it to the Jade Monkey and ended up being an antithesis of sorts to the Jade Monkey being largely acoustic and having layered vocals. It is however lyrically relevent to my life and an outlet for me and the demons within. The Grieving Tree has only played one public performance, at Rutgers University, me and Steve Boghossian under the name Satan's Pool Party to mock the Christian rock band that played before us.
The Grieving Tree began recording 2003 at some point. It features me on guitar vocals and bass. Steve Boghossian played drums and two bass parts. John Campos Engineered and played some bass as well. The album was recorded in four segments resulting in the debut album, Deep Greavage (2004)
The Grieving Tree remained on indefinite hiatus for a number of years but in 2011 I started recording more songs at home. A collection of ten songs that didn't quite go the distance is released in Autumn Greaves: B-sides (2011). It features a few covers, some experimental tracks as well as a re-recording of my first song, Cursed and Blessed in it's original form, which was also used for The Jade Monkey. Three more songs were released as a companion to this collection including a cover of Imagine and 1979 and one original.
2012 brought the first instrumental album I have made, released as Marty J. The album is called Seven Dwarves and features seven very short songs mostly on weird instruments including a balalaika, an african thumb piano and a mechanical music box. Two tracks have acoustic guitar on them. This holds the distinction of being my shortest album ever clocking in somewhere around 14 minutes long.
In the summer of 2012 The Grieving Tree completed The Ghost and the Darkness a deeply personal album about Anxiety, Depression and Obsessive Compulsive Disorder. It's something I'm very proud of lyrically. It's also the first full length album that was made 100% at home, 100% by myself.
Later in 2012 under Marty J I released another set of short instrumental bits called Embryos. This stuff has more of on electric guitar sound to it, hinting towards the kind of instrumental guitar album I'd like to make at some point.
February 2014 The Grieving Tree released its third studio album, Left Bare, which has 13 songs on it. It was recorded in a month at home doing most songs within the span of a day or two.
May 2015 The Grieving Tree releases Closure, an album that contains the last 6 remaining songs that were written for the band (plus one acoustic mix of a previously recorded song).
2016 The Grieving Tree releases a cover of Radiohead's Creep as well as one final song, Swan Song.
2017 Hooks single is released changing my idea that Swan Song was the last Grieving Tree song I'd write.
2017 - The Grieving Tree releases Monkey Skeletons which is 6 Grieving Tree versions of the songs I wrote for The Jade Monkey. This completes Phase 1 of The Grieving Tree. Phase 2 began with Creep, Swan Song and Hooks. The Approach from now on will be one song at a time eventually adding up to a new album as enough songs are recorded.
2017 - Each Step. Tribute to Chris Cornell
2017 - Fragmented (Acoustic). Summer. The new approach is I record songs as they are written, one at a time and hopefully in time it can add up to a complete album. 4 keepers so far.
2018 - 3 songs so far. Teddy, Friday the 13th, Whispers. More to come. Building an album as it comes to me.
2019 - As Marty J I release Return of the Shredi an album of electric guitar instrumentals. I always wanted to make one album like this and I am very happy with how it came out. Christmas Song, the first single from this album made it as a 2019 Grammy Awards Entry in the Best Rock Performance category. That was a very nice pat on the back. Cool to see my name next to Dave Matthews and Paul McCartney.
2020 - I release another Marty J album, Bipolar Skies. This one made the Grammy Ballot for Best Contemporary Instrumental album. Really happy with these instrumental guitar albums. They really show who I am as a guitar player.
2020 - Piece by Piece Grieving Tree album finally released with some mixing and mastering help by John Campos
2021 - Songs that were B-sides of The Suicide Tourists Ancient Oceans album are converted to instrumentals plus one other song featuring drum programming by Jade Monkey drummer Steve. This 5 song EP is called Lockdown Conversions.